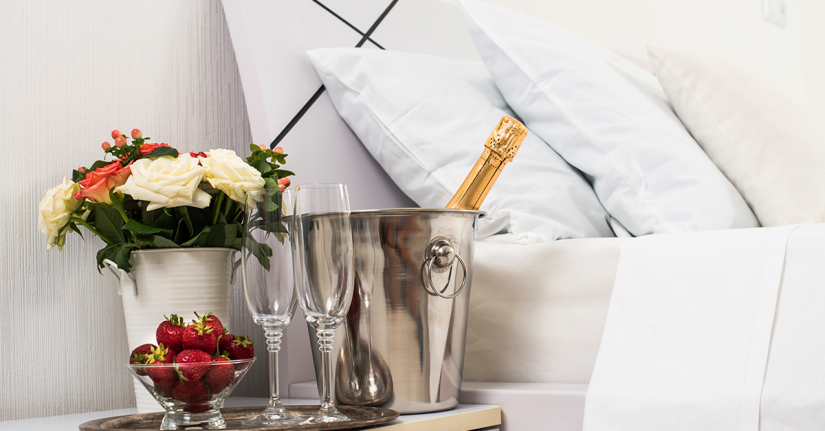 by CENTURY 21
With Valentine's Day right around the corner, you're probably already getting your home ready for date night. While there are many things you can do to make a night at home special this holiday, don't limit your romance to just once a year. Keep the sparks alive all year round with these romantic home renovations.
Light Dimmers
While candlelight may be the preferred lighting choice for romance, candles might not always be practical. Install light dimmers to achieve the same flattering level of light without fumbling for matches or worrying about open flame precautions. This project can be as simple as buying light dimmers from your local hardware store to replace your old switches. Just remember to turn off the power at the breaker before starting.
Surround Sound System
Since music may help set a more romantic mood in your home, invest in a surround sound system for better quality and easy listening. With the touch of a remote, you can play light music that will fill the house. Consider a wireless system to avoid an unsightly mess of wires weaving their way across the room.
Chandelier
Most date nights revolve around food, so consider upping the romance where you eat. A decorative hanging light fixture over your dining room table may add a luxurious feel to the room, transforming every dinner into something more. Make sure to choose a chandelier with a diameter that's 12 inches smaller than the width of the table, so you don't overpower the room. When hanging, the bottom of the fixture should be 30 inches above the table.
Whirlpool Tub
One of the reasons a night in may be so romantic is its comfort. Your home is a familiar place, so take advantage of your ability to relax there. Install a whirlpool tub so you can have a romantic, spa-inspired getaway any day of the week. Renovation tip: Always sit in the tub before you buy it. You wouldn't want to spend the time installing a lux bathtub that's ultimately uncomfortable to soak in.
Enjoy yourself and your home this Valentine's Day, but don't stop there. With these renovations, every night might have the potential for date night.