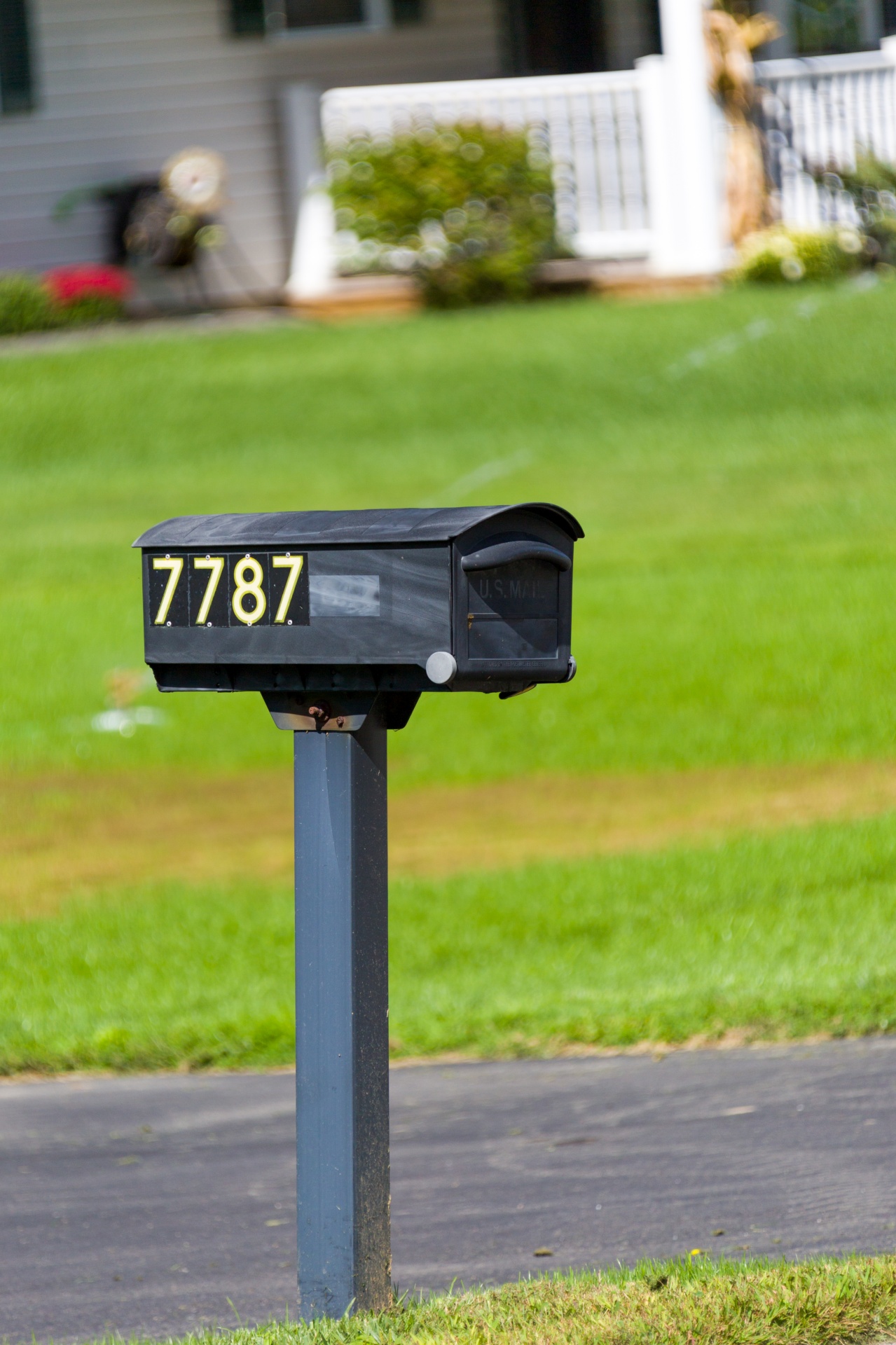 It is said that when meeting someone new, we have only seconds to make a good first impression. The same holds true when a prospective buyer sees your home for the first time. When selling your home, you want your house looking its absolute best—and some increased curb appeal can go a long way. Here are some relatively inexpensive ways for you to make your home more appealing to prospective buyers.
Paint Your Front Door
We use our front door several times a day, every day. It opens and closes at our command and protects us from the elements, but we don't always think about it as we walk through it. Years of sitting through rain, heat and humidity can take a toll on its finish, leaving it lackluster and looking worn out. Painting your front door can brighten the whole look of your home. If you're not sure what color to paint your door, you can talk to a design professional where you buy your paint, get some ideas by looking at other homes, or check out the many ideas you can find online. You might also want to think about painting the door's hardware, or if you can afford to, replacing it with new hardware. Think about adding a bright door knocker and some matching house numbers.
Stash The "Stuff"
We become blind to the "stuff" that sits in front of our homes. We get used to seeing the trash cans and recycle bins on the side of the house. We keep the garden hose unrolled and laying in the driveway. We think about replacing the broken planters every time we see them, but we get distracted by so many other things. To us, this is just home. To a potential buyer, these are signs of possible neglect in other areas of the house. A buyer might think that if this homeowner can't pick up the garden hose, he/she may not maintain the more important things. Stash the trash cans, bins, hoses and any other "stuff" out of sight and replace or trash the broken planters. Hide the A/C unit with a lattice fence or with some appropriate hedges or flower bushes.
Clean, Clean & Clean
An inexpensive, yet effective, way to make a good impression is to clean. Wash the windows and make them sparkle. Wash the dirt off your home; you can accomplish this with a simple garden hose and some cleaning products (always check to make sure you're using the correct cleaning product for your particular home). Sweep any dirt and debris from the front entrance, stairs, driveway, etc. You may want to power wash your driveway or home, and a power washer can usually be rented for a reasonable fee. Be careful using a power washer on your home; they can sometimes remove chalking, paint, or other materials, which you definitely don't want to do. (Get more information on power washing before you begin.)
Shine Some Light
Outdoor light fixtures, much like our front doors, tolerate a lot. Dirt, bugs and weather mingle on the glass, as well as the rest of the fixture, making it appear old and worn-out. Clean the fixtures thoroughly and perhaps give them an update with a can of spray paint. If you can, replace them for new ones. (Safety first – follow all safety instructions when replacing or working around any electrical products.)
Add Some Living Color
Remove any dead flowers or bushes around the house. Clean and weed out garden beds and replace any dead flowers. Trim the hedges and trees. Install some window boxes with colorful, seasonal flowers, plant a new decorative tree, or place a hanging flower basket near your entrance. These little colorful fixes will make a huge difference to your curb appeal.
Update Your Mailbox
This might sound silly to some, but updating a mailbox on your property can make a world of difference. How many times have you seen a rusted, broken or leaning mailbox and wondered if the owner took care of their house the same way? The answer is many. You want your property to stand out, but only in a good way, and a new or freshly painted mailbox is a low-cost way to show you care.

These are just some inexpensive ways you can increase the curb appeal of your property. Your REALTOR® can assist you with other ideas as well. Making inexpensive updates to your curb appeal will impress potential buyers and show that your property has been well cared for!