Kick summer cleaning up a notch. Clear out and tidy up that overwhelming garage junk by creating an organized and inspiring space you want to spend time in.
Bye, Bye Bulky Bike Rack
Looking to free up space on the garage floor? Look no further than these minimalist racks from IKEA. Not only are they great for bikes, but they also work for folding chairs, bags and anything in-between.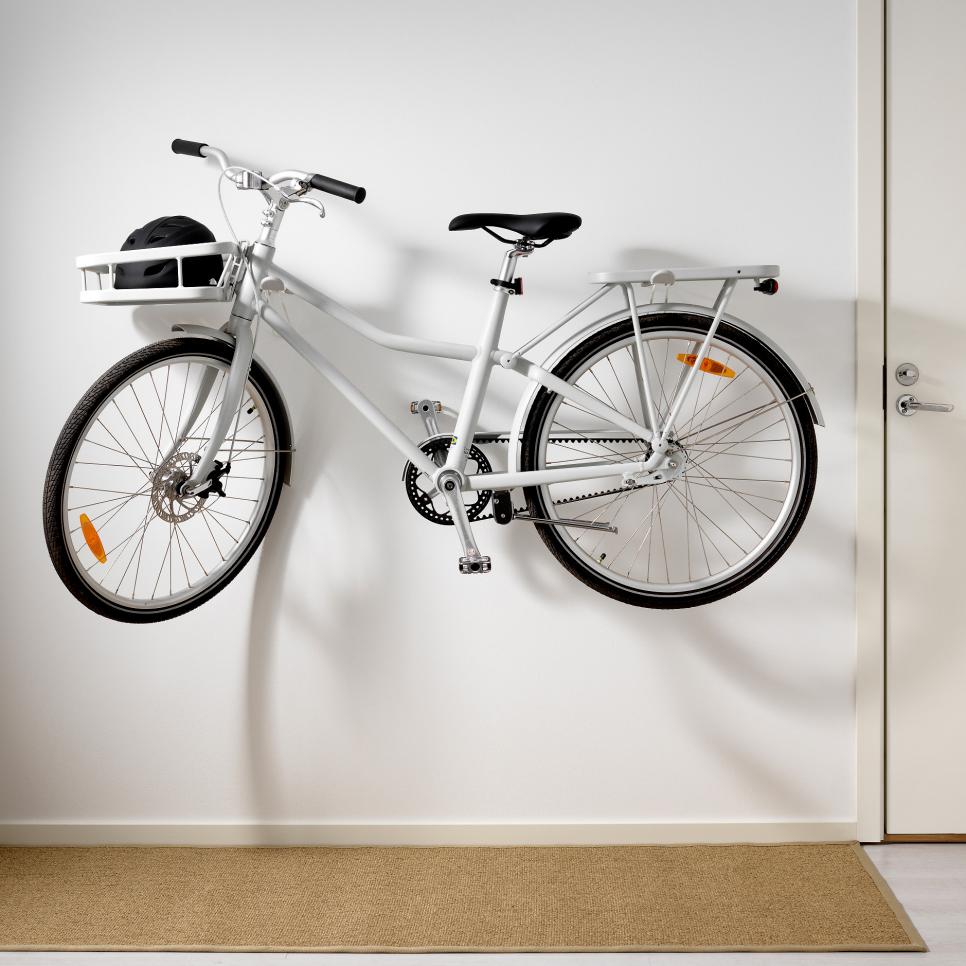 Loose Cords No More
Keep your work space nice and tidy. Wrangle loose cords with this wall-mounted extension cord reel that's always plugged in and accessible. Bonus? You can up your plug-in potential with its triple-tap head.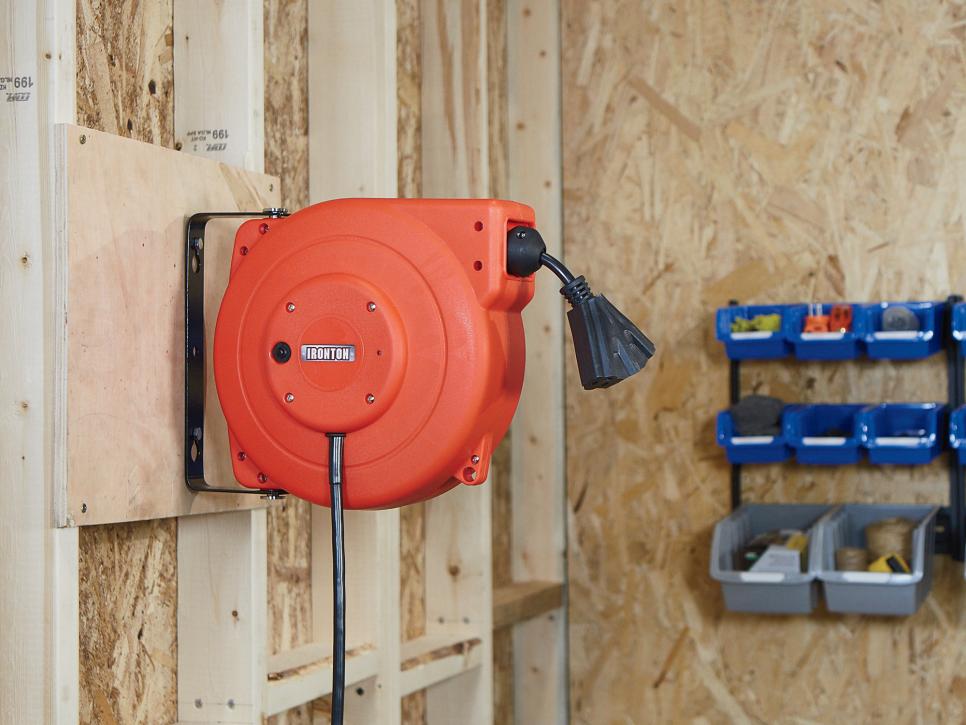 Out of Sight, Out of Mind
Add a whole new level to your garage without calling a contractor. This hanging shelf takes advantage of the space you never knew you had and is perfect for seasonal decor or your favorite band shirts you just can't part witk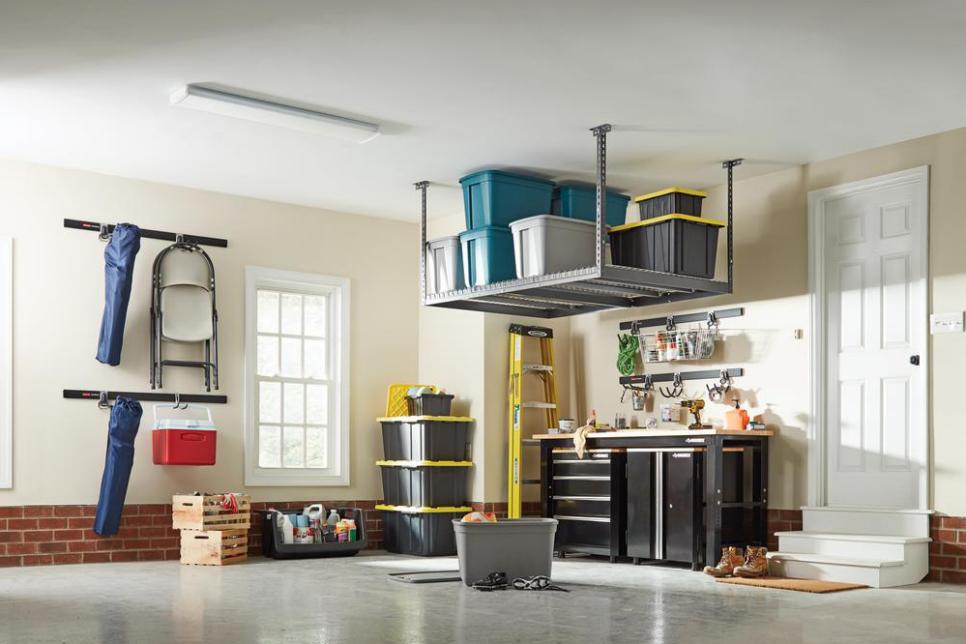 Shelving to the Rescue
Basketballs, pet food, garden tools and all other things that get caught underfoot. A catch-all shelf is an essential part of overall garage organization. For the items that never have a space, this metal IKEA shelf provides the perfect place
.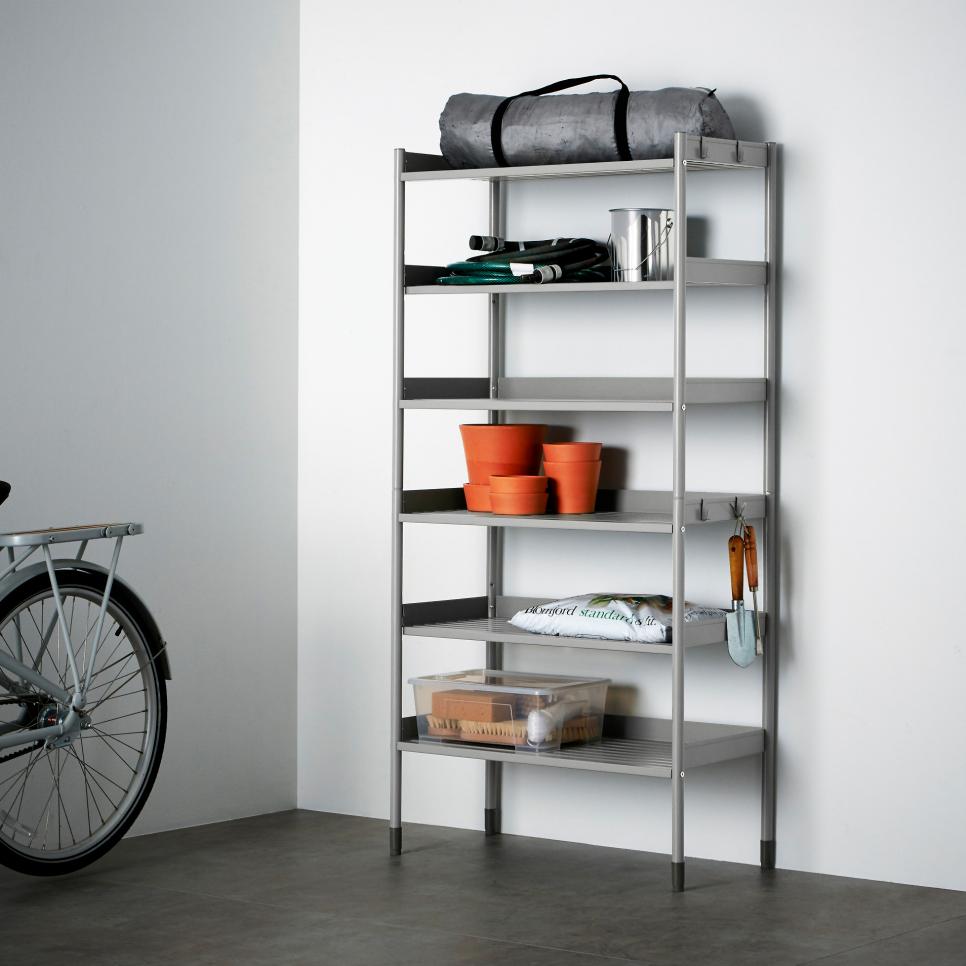 Workstation Staple
Some garages are simply for storage, while others are for getting things done. This workbench from The Home Depot will maximize the productivity potential of your weekend work space. The adjustable legs cater to a wide variety of comfortable working heights while also allowing for storage space underneath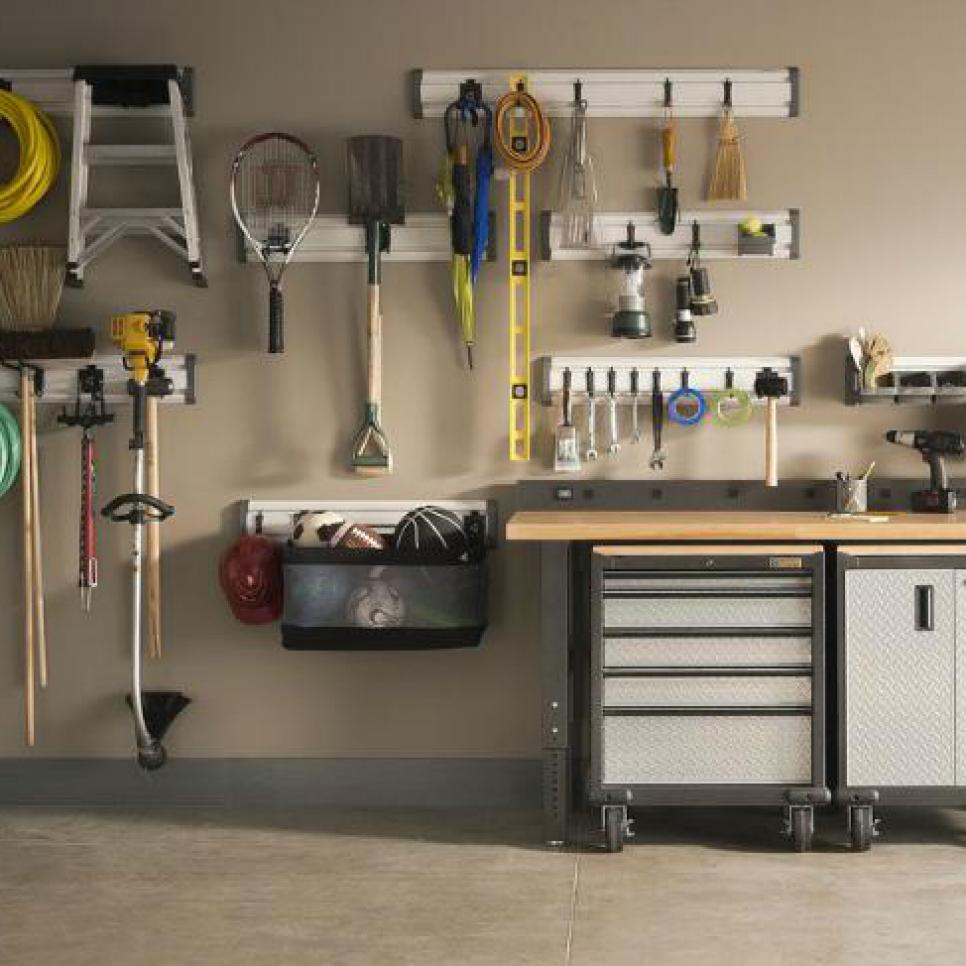 Garden Guru's Bestie
Having the perfect spot for planting is essential for any garage or garden shed. A potting station that has everything you could possibly need and looks simply stunning helps turn your garage into a true extension of your home.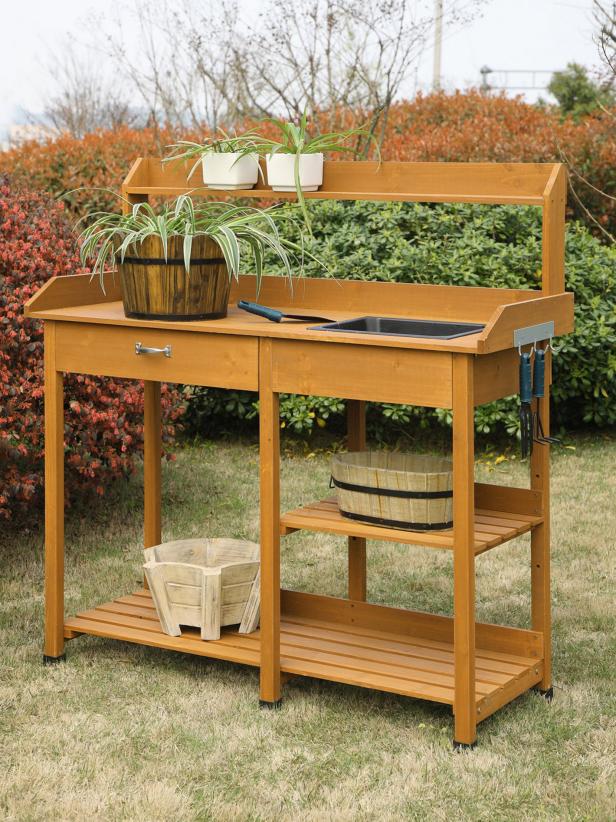 Galvanized Gadget Rack
Who said the garage can't be a styled space too? Keep all the necessities within reach whether gardening, tinkering or DIY-ing. Terrain's take on storage solutions will help make your garage an inspiring place to be.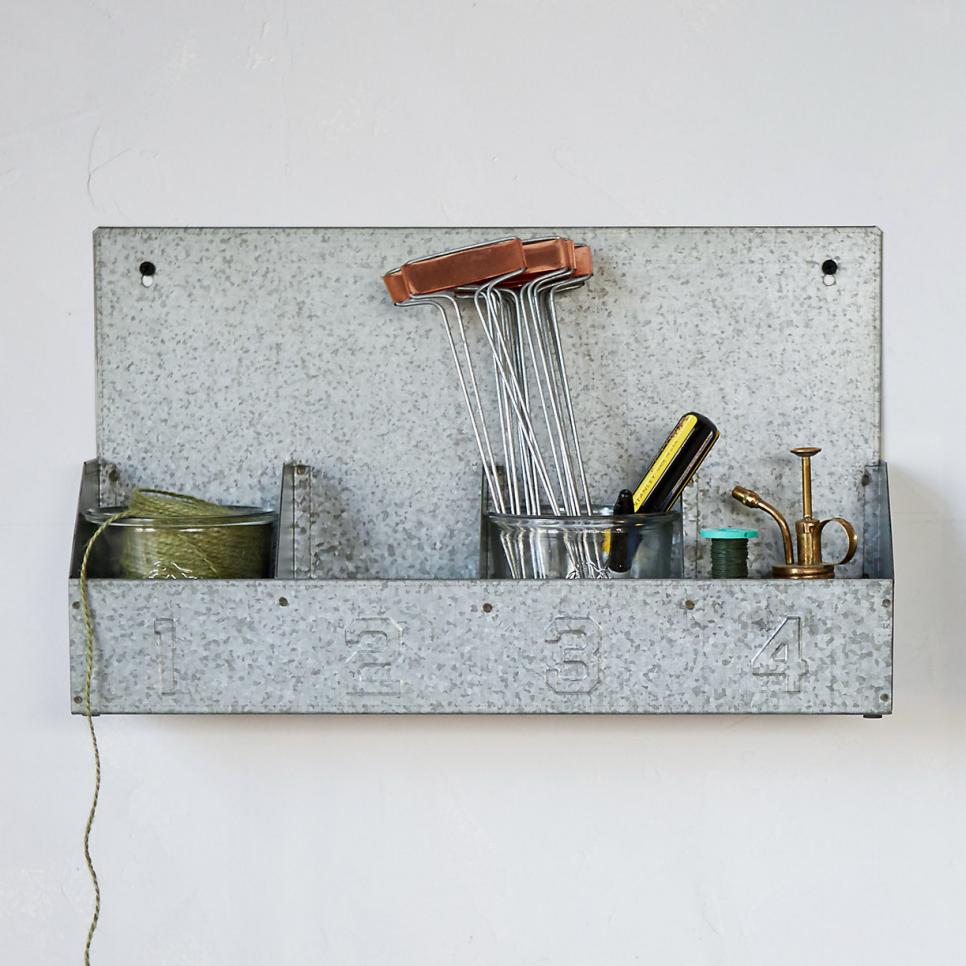 Stackable Screw Storage
Next time screws or nails are needed, consider these stackable IKEA screw sets. Never get caught wasting time shuffling through old boxes of screws again when everything is in its place.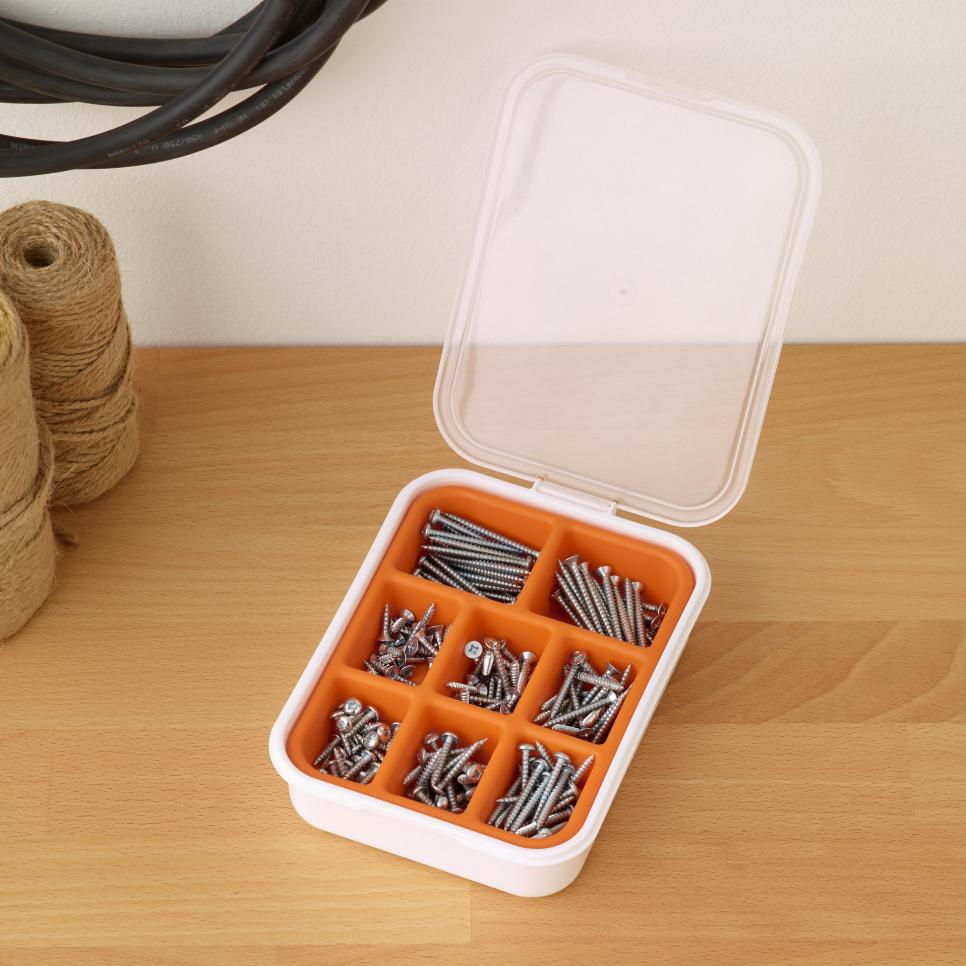 Endless Pegboard Possibilities
One of the most underrated storage solutions is finally getting its share of the spotlight. This simple pegboard kit allows for modular organization to suit any organizational need. This powder-coated metal surface stands the test of time and looks good doing it.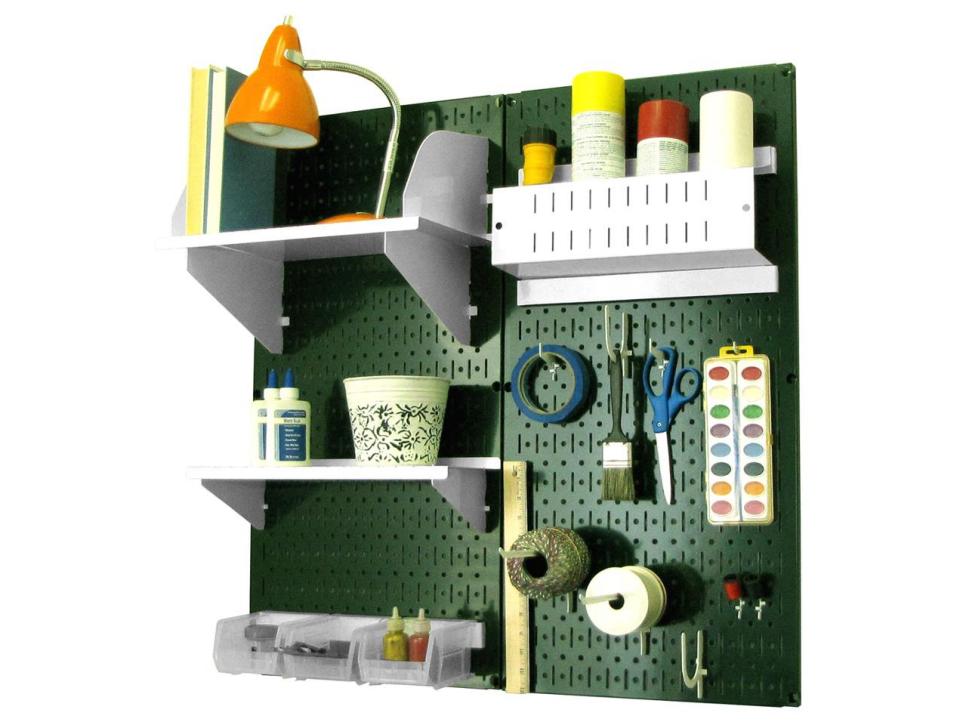 Keep It Rollin'
Storage has never been so easy. This mobile storage chest is perfect for those toys that somehow end up all over the backyard or those pool noodles that never have a home once the summer ends.